Dental Prosthetist Neutral Bay
The Denture Care Clinic is the experienced and attentive team to trust when it comes to dentures and denture repairs. Neutral Bay based, we help patients from across the Sydney area smile carefree with our wide range of options, from full implant dentures through to lightweight and flexible Valplast partial denture. For a dentures clinic in Neutral Bay you can have complete confidence in, look no further than the Denture Care Clinic.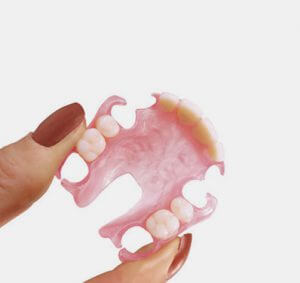 Cosmetic Dentures Neutral Bay
The Denture Care Clinic can deliver a higher standard of care because of the 25 years' experience standing behind Sam Karagiannis, our Dental Prosthetist. Neutral Bay and surrounding suburb residents know they can trust Sam to offer true value for money, and to always explain each option and procedure to you so you feel at ease when you step into our Clinic. Whether it's for a simple mouthguard fitting, conventional Upper or Lower Dentures, implants or cosmetic dentures, Neutral Bay's Denture Care Clinic always ensures a personalised care plan and experience.
Denture Repairs & Relining -Neutral Bay

When your dentures begin to feel unstable, cause irritation or have noticeable cracks or damage, it's important to address the problem as soon as possible with quality denture repairs. Neutral Bay's Denture Care Clinic has the range of expertise across all types of dentures to ensure we can deliver appropriate fixes, readjustments and denture relining for Neutral Bay patients.
Having problems with your existing dentures or feel it's time for a new set? For comprehensive dental care 'near me' residents in Neutral Bay and across Sydney can always count of the experienced and qualified staff at the Denture Care clinic to provide compassionate and personalised treatment options.
Call our dentures clinic in Neutral Bay today on (02) 9908 8876 to make an appointment.